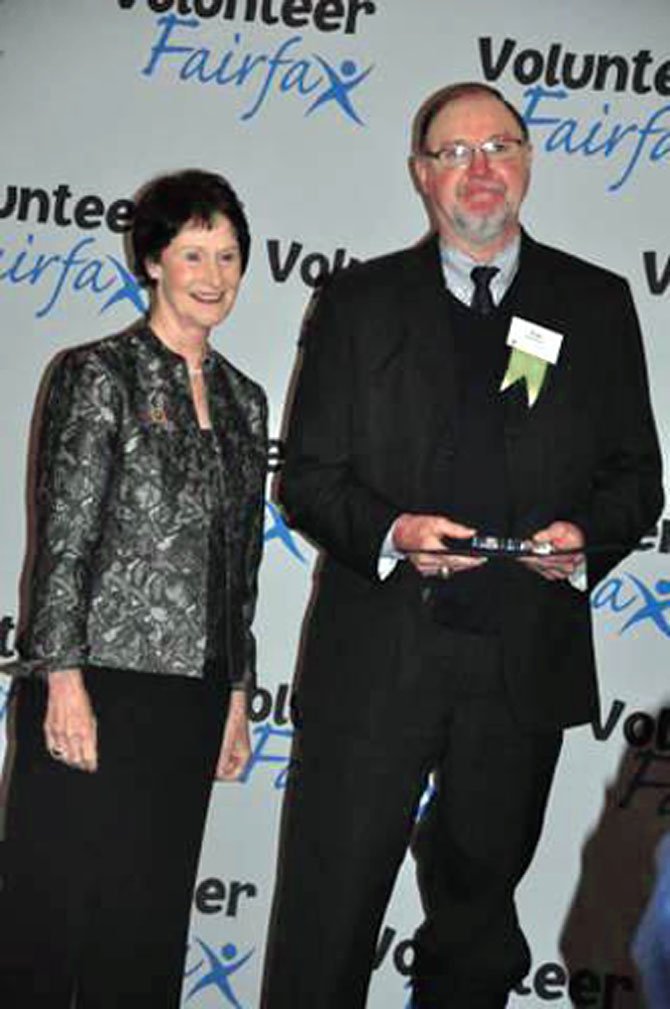 Fairfax County Board of Supervisors Chairman Sharon Bulova (D-At-large) awards Don Hakenson Community Champion for the Lee District for his volunteerism for numerous historical and civic organizations.
Stories this photo appears in:

Julie Clemente founded Friends of Clemyjontri Inc. in 2006 to raise money for park improvements. In 2011, Clemente organized and headed the effort to create the Friends of Clemyjontri website; worked with CapitalOne to create a credit card with a photo of Clemyjontri on the front to help raise funds for the park, and has created opportunities to raise additional funds.