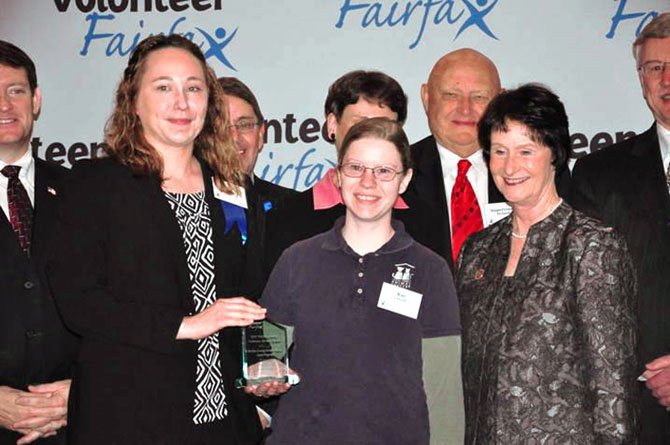 Members of the Fairfax County Board of Supervisors award Rebecca Jewel and Kat Cornell a Volunteer Service Award. Jewel and Cornell accepted the award on behalf of the Fairfax County Animal Shelter Foster Program, which helped foster 410 animals in 2011.
Stories this photo appears in:

Julie Clemente founded Friends of Clemyjontri Inc. in 2006 to raise money for park improvements. In 2011, Clemente organized and headed the effort to create the Friends of Clemyjontri website; worked with CapitalOne to create a credit card with a photo of Clemyjontri on the front to help raise funds for the park, and has created opportunities to raise additional funds.