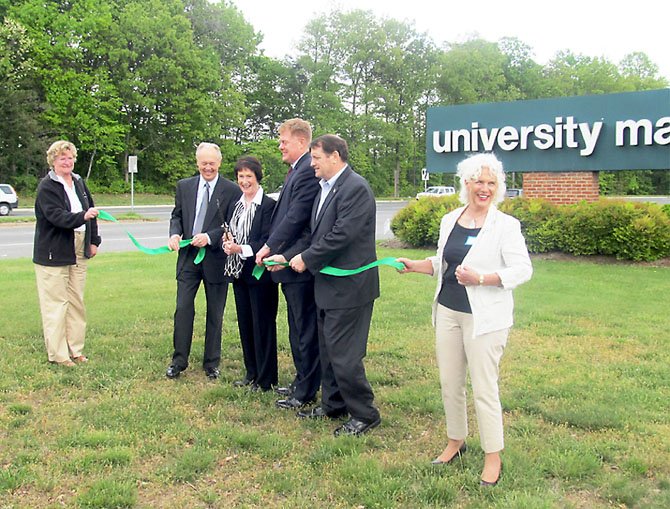 Ribbon-cutting in May, shovel-ready in June: From left, Sallie Brodie, chairman of the George H. Rucker Realty Corporation (GHRRC) helps to cut the ribbon on the $30 Million University Mall expansion and renovation project during a ceremony on Saturday, April 21, with Richard Wolff, president and CEO of GHRRC; Fairfax County Board of Supervisors Chairman Sharon Bulova; Braddock district Supervisor John Cook; Springfield district Supervisor Pat Herrity; and Kathleen Whatley, one of the project partners.
Stories this photo appears in:

Fairfax center will double in size and include new Giant Food store.
After five years of planning, shovels will be ready to hit the ground this June for the $30 million top-to-bottom transformation and expansion of the University Mall Shopping Center in Fairfax.