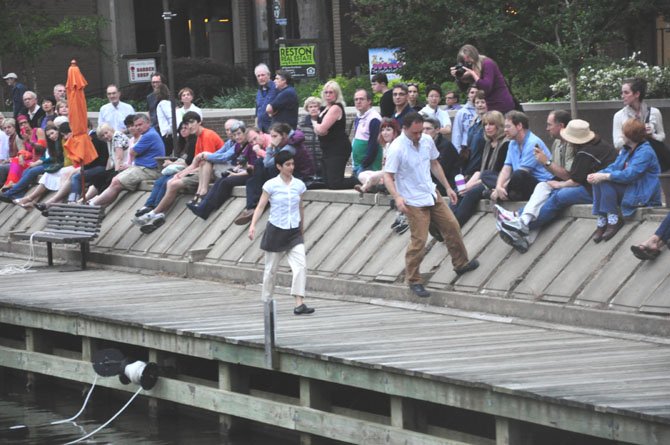 Sharon Mansur and Daniel Burkholder use the architecture of Lake Anne in their "Out of Place" performance Sunday, May 6.
Stories this photo appears in:

Exhibit inspired by history, architecture of Reston.
As dozens gathered around Lake Anne Sunday evening for the dance performance for the Reston Museum's "Out of Place" exhibit, many had no idea what they were looking for. Which is why, when a male and female in matching white shirts started walking along the dock, at first no one paid attention.