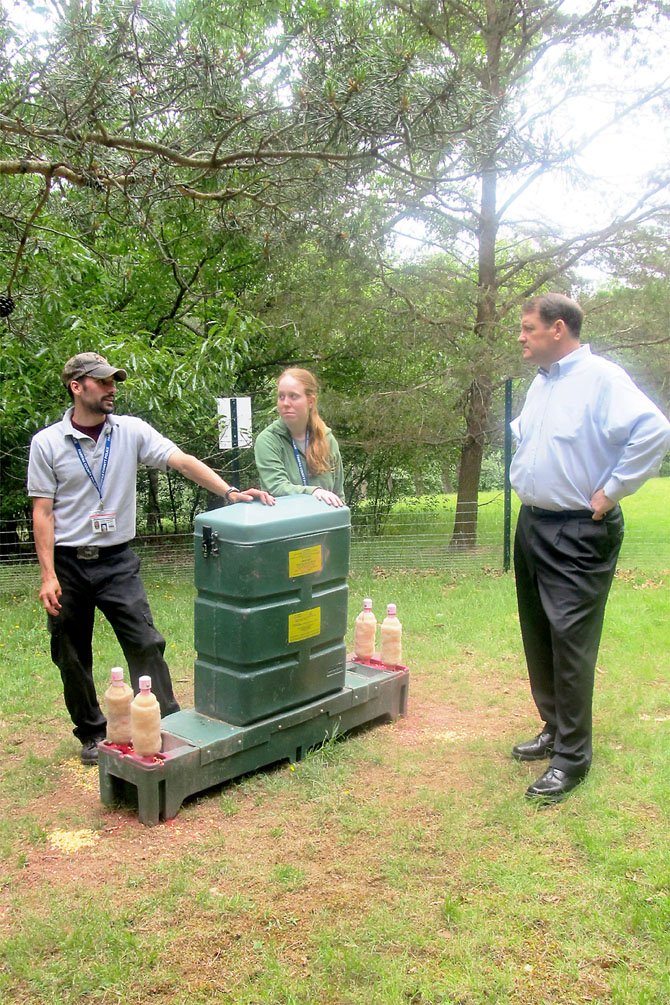 Jeremy Everitts and Christina Bankert, with the Fairfax County Wildlife Biologist Office, show Supervisor Pat Herrity (R-Springfield), one of the 4-poster deer bait stations at Hemlock Overlook Regional Park in Clifton on Monday, May 7. Herrity was instrumental in getting the deer bait stations up and running at the parks. "My hope is that we get through the pilot program, and get them on golf courses and other areas where there are concentrations of ticks," Herrity said.
Stories this photo appears in:

After an unseasonably warm winter, Fairfax County health officials are bracing for a proliferation of tick infestations as well as a potential surge in new cases of Lyme disease.