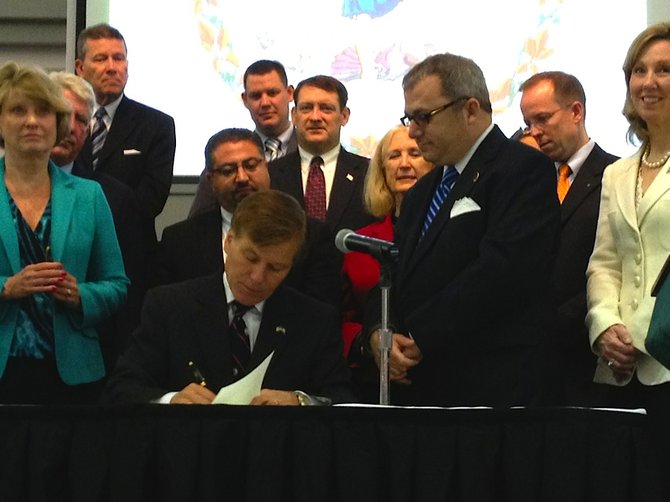 Virginia Gov. Bob McDonnell signs Senate Bill 259, introduced by state Sen. Adam Ebbin (D-30) requiring the State Board of Education to provide awareness and training materials on human trafficking of children to local school divisions across the commonwealth.
Stories this photo appears in:

A rare moment of bipartisanship between Republican governor and Democratic legislators.
Strangulation will be punished more aggressively to combat violence against women. Campus police will work with other police agencies to crack down on domestic violence of unmarried couples. And the telephone number for a human trafficking hotline will be placed in the restrooms at strip clubs across Virginia.