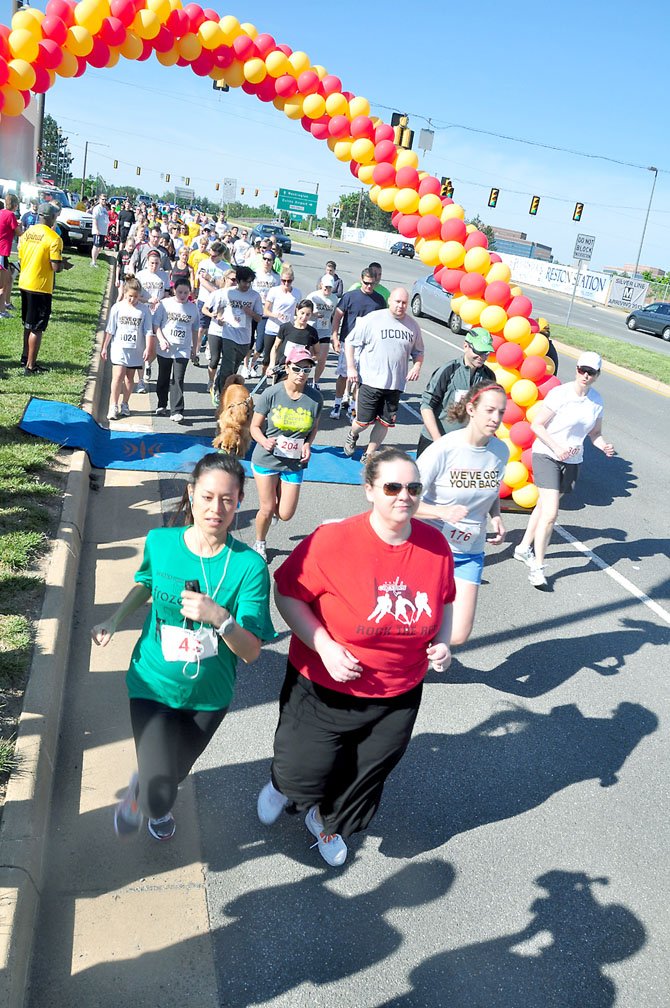 Runners start the fifth annual "We've Got Your Back" 5K in Reston Saturday, May 12. The event raised more than $100,000 for the Spinal Research Foundation.
Stories this photo appears in:

Virginia Spine Institute hosts fundraising 5K.
In his 20s Ray Pugsley was a national-level runner, in competition to compete in the 1992 and 1996 Olympic games. But he hurt his back in 1996 and underwent a procedure then, and another one in 2003. While that might seem like something that could end his running career, Pugsley has flourished since then.