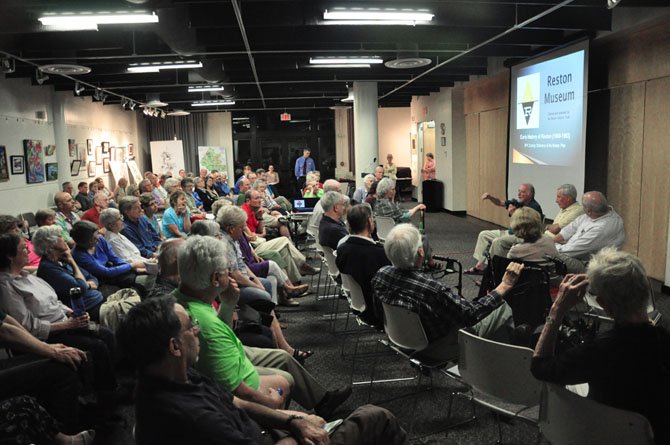 The Reston Historic Trust presents the story of the early planning of Reston at the Reston Community Center Lake Anne Thursday, May 24.
Stories this photo appears in:

Historic Trust presents early planning of Reston.
Shortly after purchasing the land that would become Reston in March 1961, founder Robert Simon was on a plane back to New York City. The story he likes to tell is that's where he grabbed a legal pad and began coming up with ideas for his new community, ideas based on his travels and life experiences.