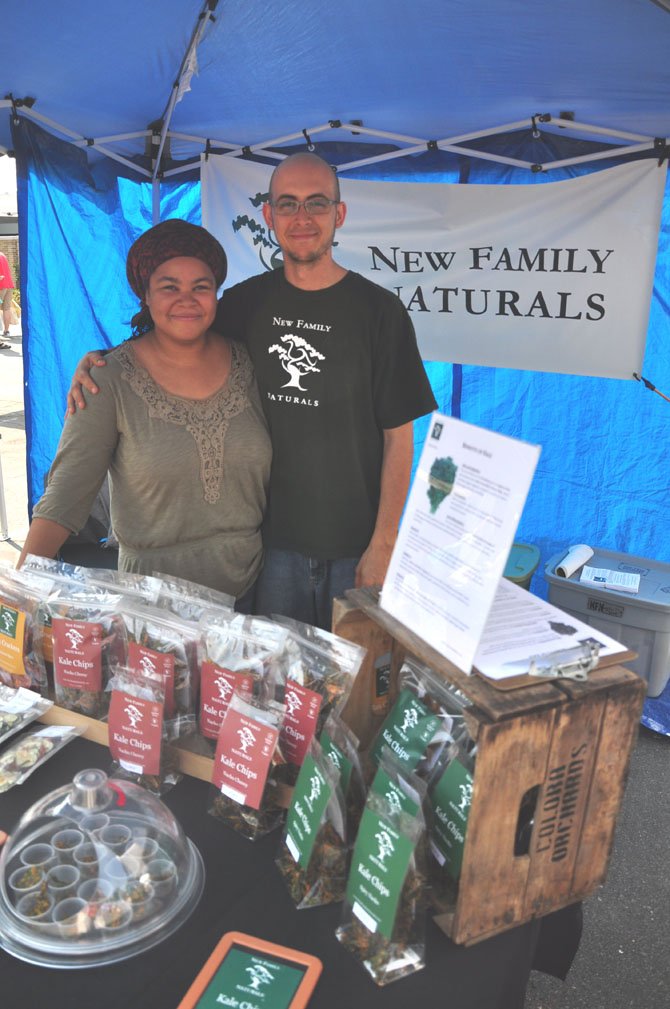 Toya and Engin Tanis of New Family Naturals showcase their kale chips, died vegetables and more at the Reston Farmer's Market. New Family Naturals will be opening a market and juice bar at Lake Anne Aug. 1.
Stories this photo appears in:

Weekly market will be at Lake Anne until November.
Living in California, Tony Tanis saw the rise in popularity of kale chips. A vegan culinary school graduate, she knew the nutritional value of the chips, made of dried kale greens, but found that they could be a little pricey.