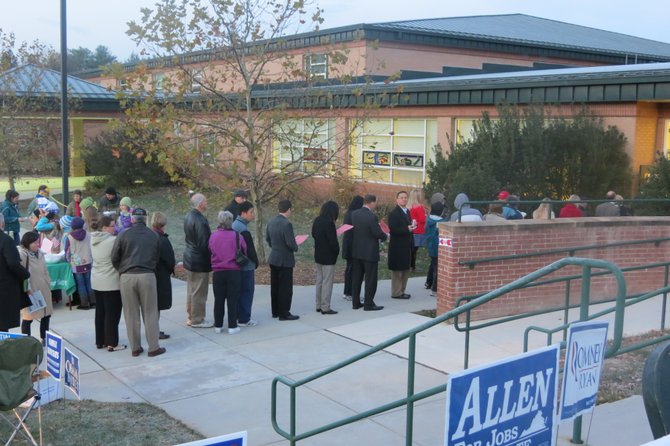 Voters stand in line at Colvin Run Elementary School at 6:30 a.m. during the morning's heaviest turnout.
Stories this photo appears in:
The bipartisan commission released findings, recommendations regarding long lines on Election Day.
"The commission has identified a variety of improvements and efficiencies to ensure access and convenience for voters in future elections." —Sharon Bulova

At Wolftrap precinct, about 100 voters were standing in line by the time the polls opened, some having been there since 5:10 a.m.
Election Day proved to be a cold, but busy morning at Colvin Run Elementary School in Vienna.