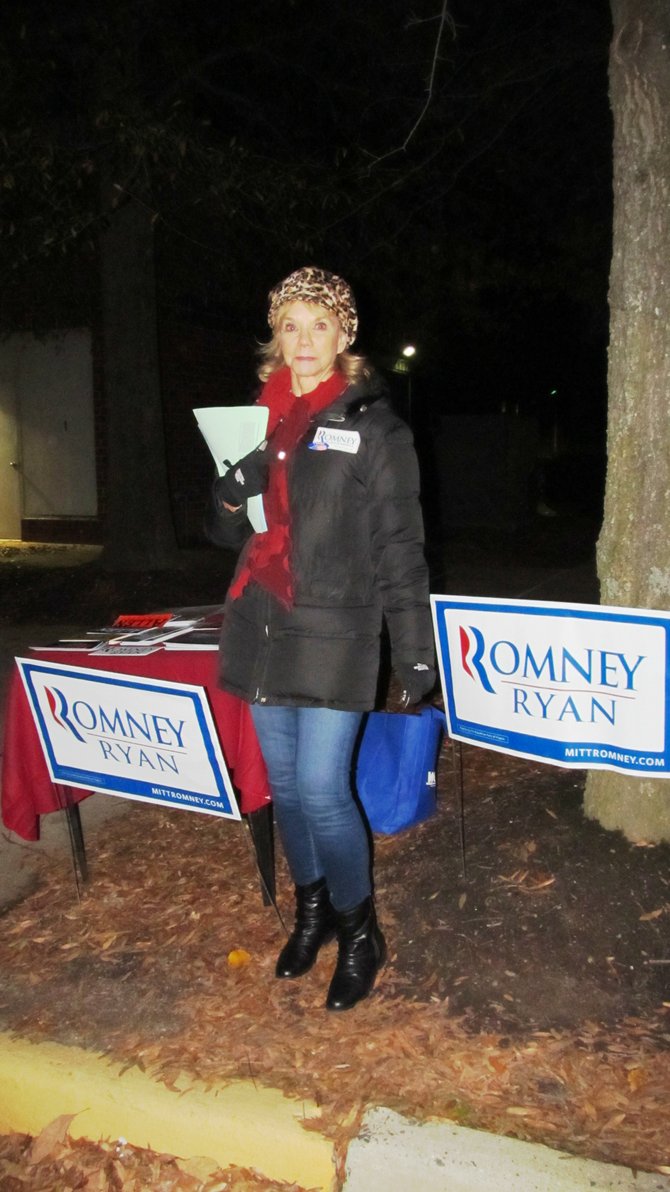 Bobbi Jennings passed out Romney-Ryan and other Republican ticket information outside the Reston Government Center on Friday, Nov. 2. "Honestly, we haven't had that many people requesting information, but we didn't expect that much interest in Reston."
Stories this photo appears in:

More confusion about redistricting reported at polls, not Voter ID.
The line of 100-plus voters casting absentee ballots at the Reston Government Center Friday evening moved quickly.