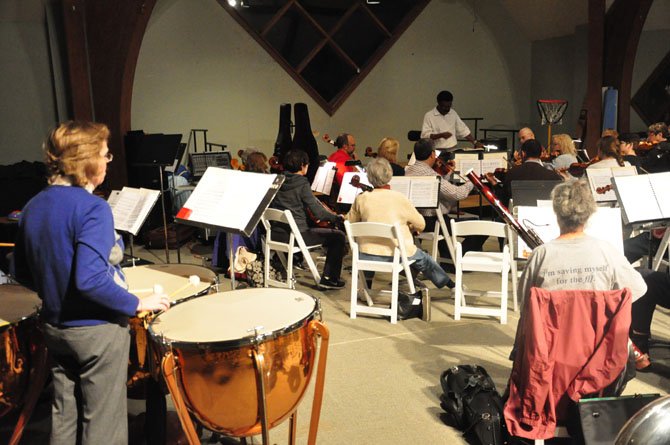 Dingwall Fleary, music director for the Reston Community Orchestra, conducts the group during practice at the Sunset Hills Montessori School.
Stories this photo appears in:

Reston Community Orchestra prepares 25th season.
Twenty-five years ago, Joellyn Kinzer, a cello player, invited a dozen like-minded musicians to her living room for some baked goods and a chance to play together.