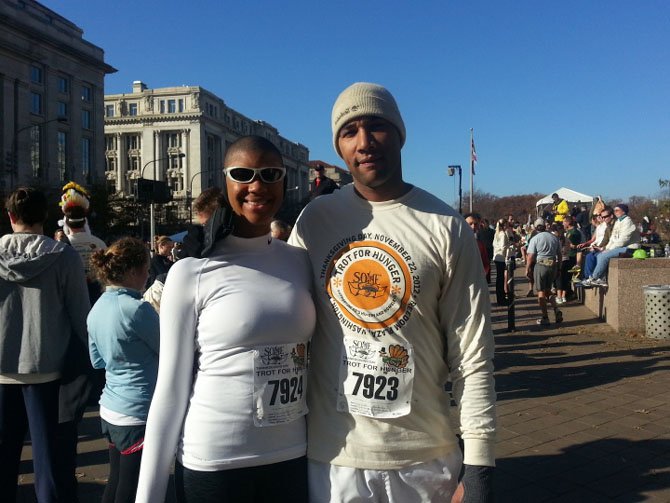 Thousands of people from across the Washington region, like Victoria and Rahsan Baatin, will give up part of their Thanksgiving holidays to serve others by running charity races or by cooking and preparing meals for the homeless.
Stories this photo appears in:

Local charities in need of help from the community.
Rahsan Baatin bikes to his Arlington, Va., office on most days. He runs every day. His wife Victoria swims each morning. The two are gearing up to spend Thanksgiving morning running The Trot for Hunger, a 5k race to raise more for the local charity SOME (So Others Might Eat).