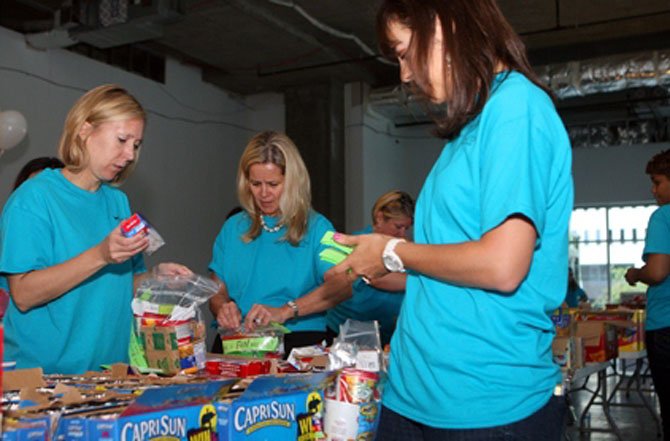 Rahsan Baatin bikes to his Arlington, Va., office on most days. He runs every day. His wife Victoria swims each morning. The two are gearing up to spend Thanksgiving morning running The Trot for Hunger, a 5k race to raise more for the local charity SOME (So Others Might Eat).
"This is the third year that we've run," said Victoria. "We came up with the idea together. During this season of plenty we wanted to be mindful of those who are in need. Those who are interested in supporting SOME can donate at: http://support.some.org/site/TR/Events/TROT13?team_id=15280&pg=team&fr_id=1150. When I was a child, my parents took my sisters and I to a homeless shelter to feed others on Thanksgiving, so it has always been a tradition for me."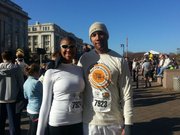 THOUSANDS ACROSS THE REGION will give up part of their Thanksgiving holidays to serving others. Some will help prepare and serve meals for the homeless at events such as the Salvation Army's 2013 Feast of Sharing. Others like the Baatins will run in local races such as the 38th Annual Alexandria Turkey Trot, the 25th Annual Virginia Run Thanksgiving Day Turkey Trot 5K Run and 2K Walk and the 8th annual Arlington Turkey Trot.
"In addition to runners, we have a lot of volunteers who do things like man water stations, give out water and pass out snacks after the race," said Joy Sperry, church administrator for Christ Church of Arlington, the sponsor of the Arlington Turkey Trot.
"People can still make a donation through our website at www.ccapca.org/turkeytrot.htm or mail a check made out to Arlington Turkey Trot at the church address, which is also on our website. The money we raise will be divided between The Arlington-Alexandria Coalition for the Homeless, Inc.; Doorways for Women and Families and Arlington Food Assistance Center," he said.
Jessica Cogen, Director of Development and Outreach, Food for Others in Fairfax, says her organization relies on the generosity of the community as 90 percent of the food they distribute is donated. "Our feed needs are definitely up this time of year," she said. "We … served 76 percent more emergency food referrals from October of this year as opposed to October of last year.
"We've already started giving out Thanksgiving dinners. They typically consist of an uncooked turkey or chicken and vegetables. We have a large walk-in refrigerator and freezer, so we also can distribute fresh food, including produce, meat, milk and eggs. Our clients like getting fresh produce."
Cogen says Food for Others has a staff of nine and gives out more than 2 million pounds of food each year. "We rely heavily on volunteers," she said. "We use volunteers for working in the warehouse, sorting food and preparing boxes. The volunteer work is gratifying because the clients are here and you can see your impact."
For Thanksgiving, the organization's greatest needs are frozen turkeys, canned chili, canned fruit, fruit juice, canned meats like ham, turkey chicken and beef, soup, cereal, dried or canned beans, pasta and pasta sauces.