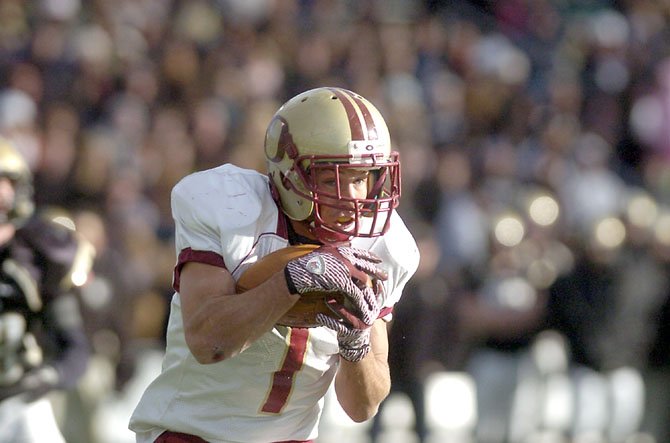 Oakton senior Andy Boone caught two touchdown passes to help the Cougars win the Northern Region title on Nov. 24.
Stories this photo appears in:

Cougars beat Westfield for first region title since 2008.
The Oakton football team defeated the Northern Region's top three seeds to reach the state playoffs.