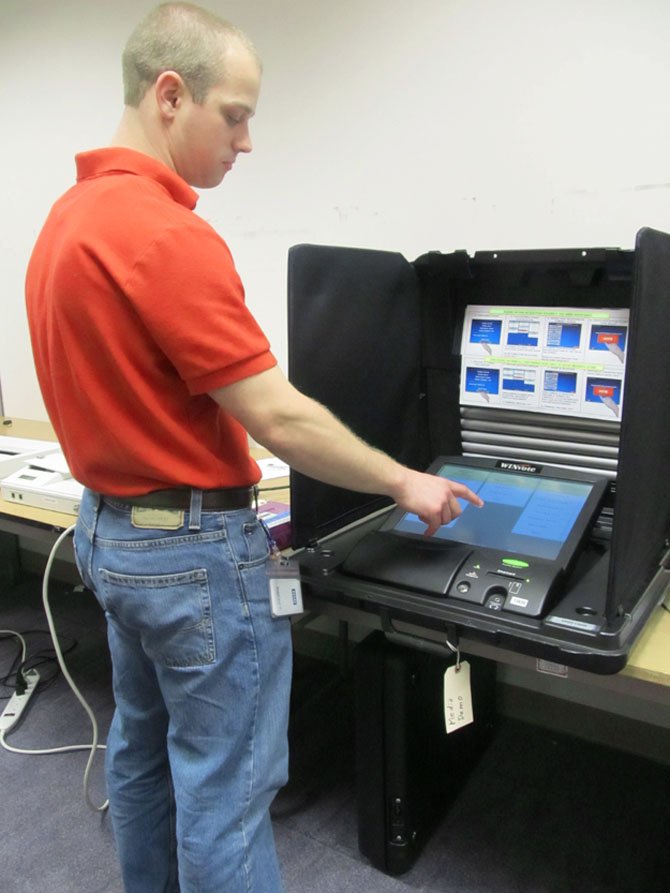 In addition to the optical scan voting machines, every polling place will be equipped with WINvote "touch-screen" machines, which have been used in Fairfax County since 2003. These touch screen machines are designed to provide voters with disabilities the ability to cast their votes unassisted. Luke Baranyk, voting machine custodian, demonstrates the touch-screen technology.
Stories this photo appears in:

Fairfax County prepares voters for new election measures.
"The good news in Fairfax County is that almost everyone who is eligible is registered to vote," said Cameron Quinn, Fairfax County's chief election official. "Our problem in Fairfax County is not voter apathy, and it's not getting people to register. What we don't have is every registered voter registered at their correct address."