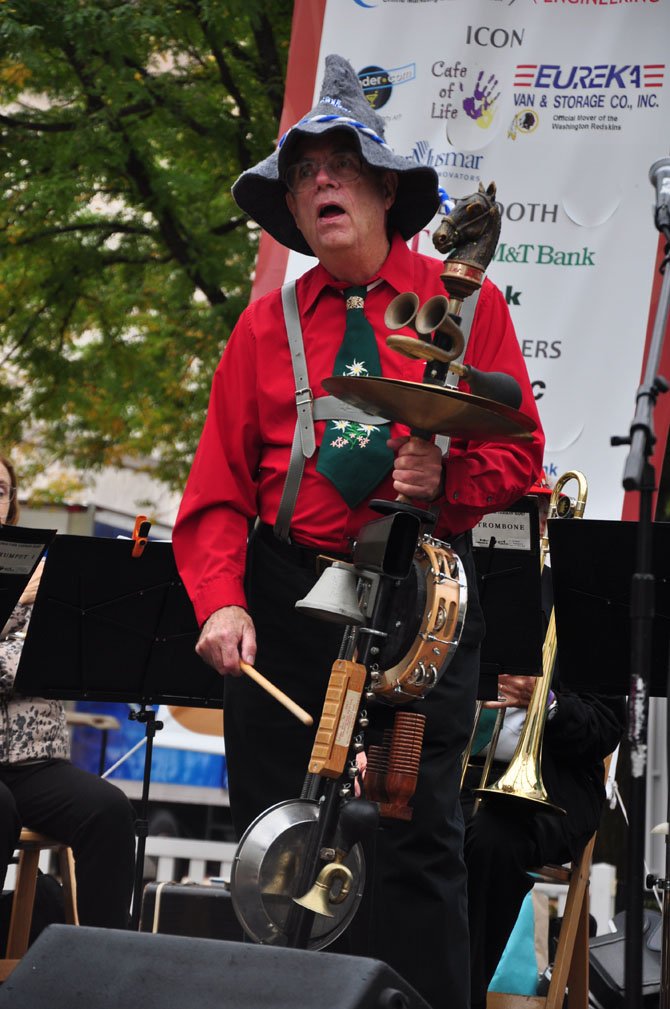 Bob Westin of the Kings Park German Band plays his strumphfiddle at last year's Reston Oktoberfest.
Stories this photo appears in:

Northern Virginia's largest outdoor fall festival is Friday through Sunday, Oct. 11-13.
The beer and wine will be flowing at Oktoberfest Reston produced by the Greater Reston Chamber of Commerce, www.OktoberfestReston.com, the largest fall festival in Northern Virginia drawing crowds of up to 85,000 over three days. This event features the best in fall brews with traditional Oktoberfest fare from area restaurants.