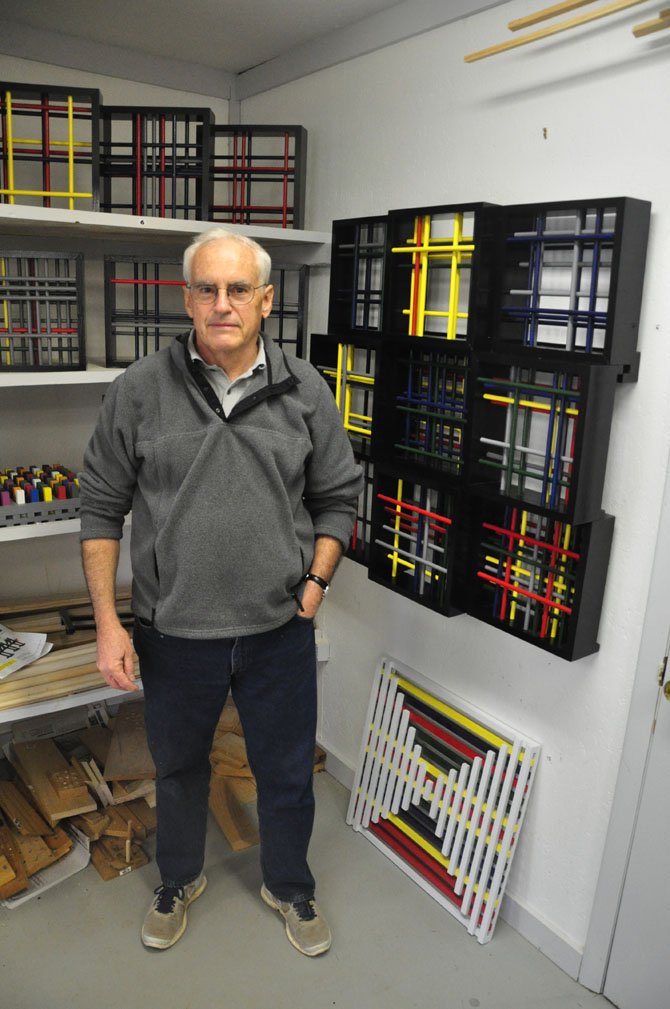 Jonathan Fisher, who creates abstract sculptures, at his studio, part of the annual Great Falls Studios Tour.
Stories this photo appears in:
Annual studios tour shows artists' workspaces.
Fourteen years ago, David Cowdrill was visiting a pottery in Maine, when a door opened for him, literally and figuratively. The potters opened up their workshop to him, showing him how to create ceramics, and Cowdrill, an engineer by trade, found a new opportunity.