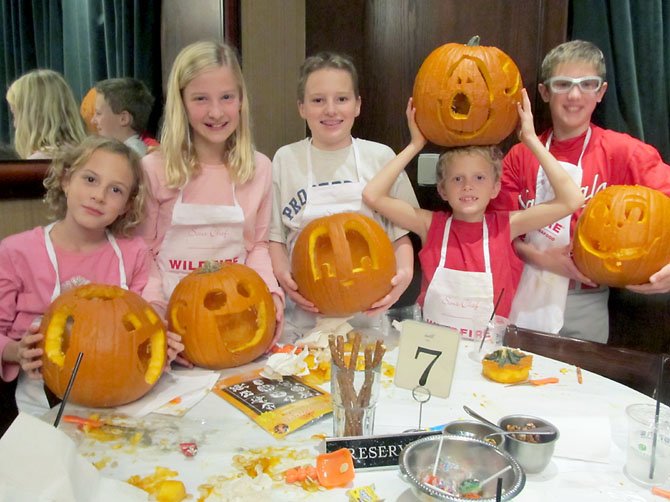 Vienna children donned their chef's aprons and clowned around with their carved pumpkins during Saturday's pumpkin-carving workshop and contest at Wildfire in McLean. (From left) Ashton Cain, 9; Elizabeth Kuhlkin, 9; Ransom Cain, 12, Preston Cain, 9, and Patrick Kuhlkin, 11. A portion of the proceeds from the event benefits Food for Others in Fairfax.
Stories this photo appears in:

Children carve pumpkins for a good cause at Wildfire in McLean.
Armed with knives and other sharp implements, more than 50 children butchered, chopped, gouged and chiseled with glee at Wildfire restaurant on Saturday, leaving a slimy trail of orange guts across the tables.