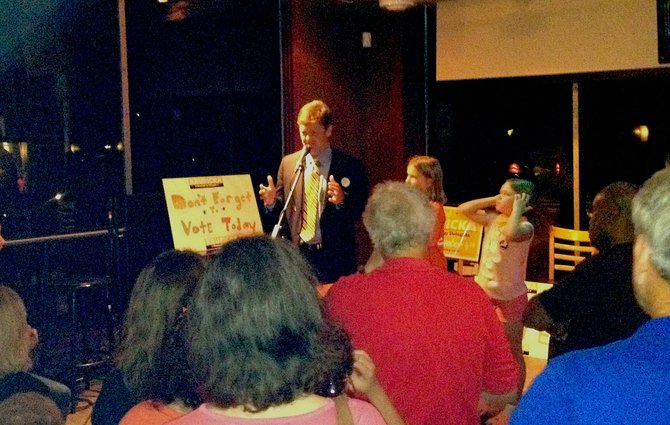 Rob Krupicka delivers his victory speech.
Stories this photo appears in:

Councilman wins every precinct in special election for 45th District of House of Delegates.
Back in 2003, a former AOL executive named Rob Krupicka launched his campaign for Alexandria City Council at Fireflies — a popular Del Ray restaurant a stone's throw from the Krupicka house on East Nelson Avenue.