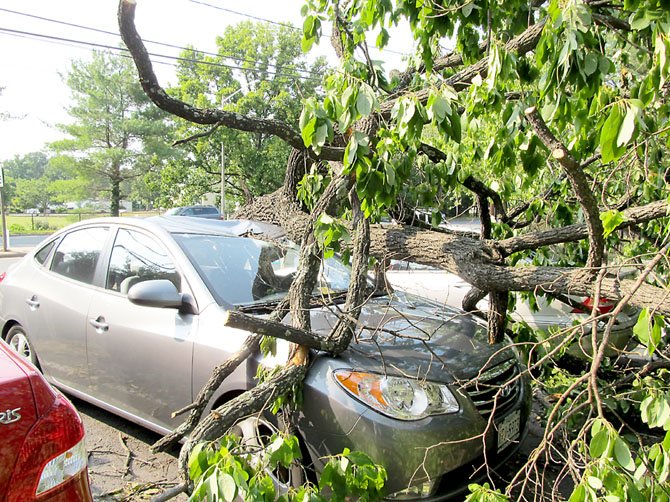 A tree smashed into a parked car on Rt. 123 in Oakton after it was uprooted by the June 29 derecho storm. The wave of violent thunderstorms slammed the region this summer, packing hurricane-force winds that uprooted trees, downed power lines and knocked out power to more than 1 million homes.

Stories this photo appears in:

How to participate in Fairfax County's '30 Ways in 30 Days' campaign.
In the past 12 months, Fairfax County residents have experienced an unprecedented number of emergencies, from an earthquake and a tropical storm to floods, a tornado and a derecho.