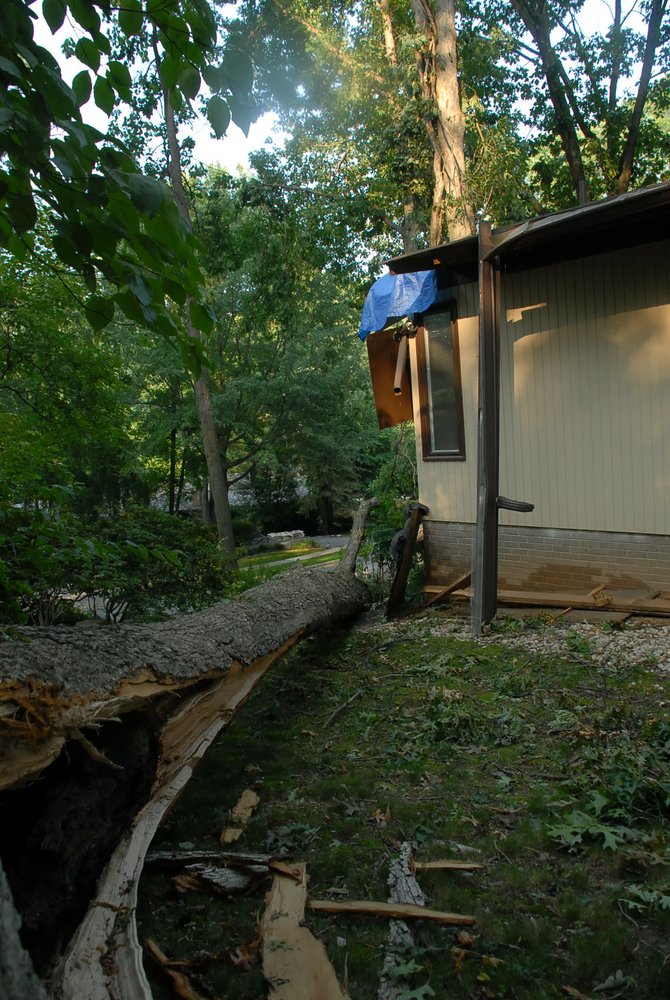 A 50-foot oak tree smashed into Randy and Nina Sands' home on South Shore Dr. in Reston during the June 29 storms.
Stories this photo appears in:

How to participate in Fairfax County's '30 Ways in 30 Days' campaign.
In the past 12 months, Fairfax County residents have experienced an unprecedented number of emergencies, from an earthquake and a tropical storm to floods, a tornado and a derecho.