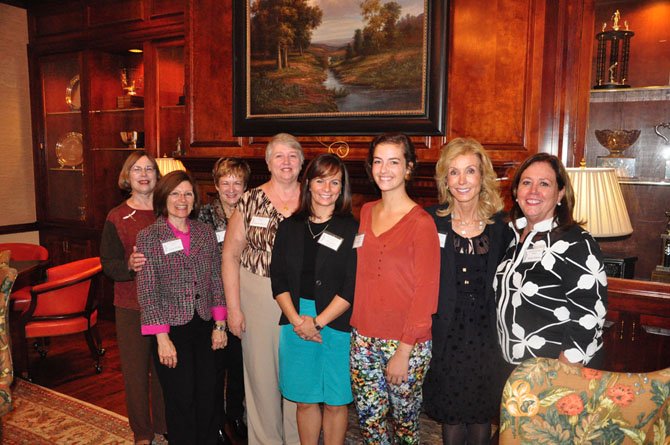 From left, Judy Mahanes, Susan Reber, Mary Stout, Karen Magley, Elizabeth Harrell, Katherine Stewart, Annette Kerlin and Ricki Harvey at the Great Falls Friends and Newcomers luncheon Tuesday, Sept. 18. Harrell and Stewart were among four students who received scholarships from the club.
Stories this photo appears in:

Four local students awarded funds for college education.
The Great Falls Friends and Neighbors Club awarded scholarships to four local students Tuesday, Sept. 18, as part of their annual community outreach.