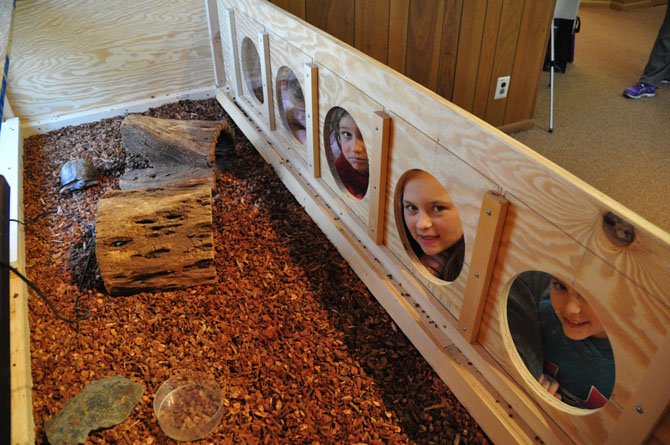 Visitors to the Nature Center at Riverbend Park examine the new turtle habitat Saturday, April 6.
Stories this photo appears in:

Girl Scout Natalie Gilbert builds and donates new box turtle habitat.
Young visitors to the Riverbend Park Nature Center used to have a hard time looking at the three box turtles in the turtle habitat. The old habitat featured a solid wood wall, meaning children could only look straight down at the turtles and rarely had an opportunity to see more than the tops of their shells.