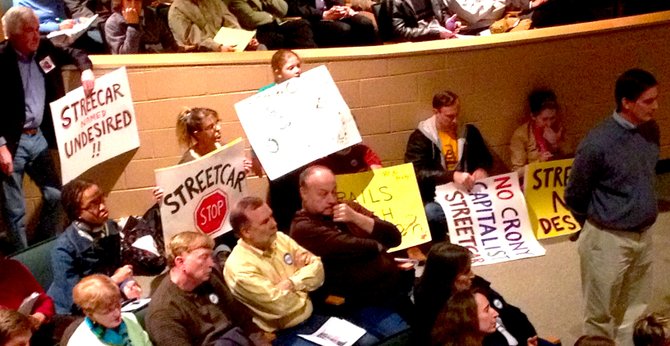 Opposition to the streetcar line waits to speak against the project.
Stories this photo appears in:

Critics call for independent cost-benefit analysis; county manager refuses to answer questions.
Plans for Arlington officials to receive federal money for a proposed $250 million streetcar line have been derailed, although county leaders say they are pressing ahead anyway.

Second bid not required by guidelines adopted by Arlington County Board members last year.
Arlington County will make "best efforts to promote robust competition" and "strive to have more than one proposal" under consideration for the public-private partnership to construct a streetcar on Columbia Pike.