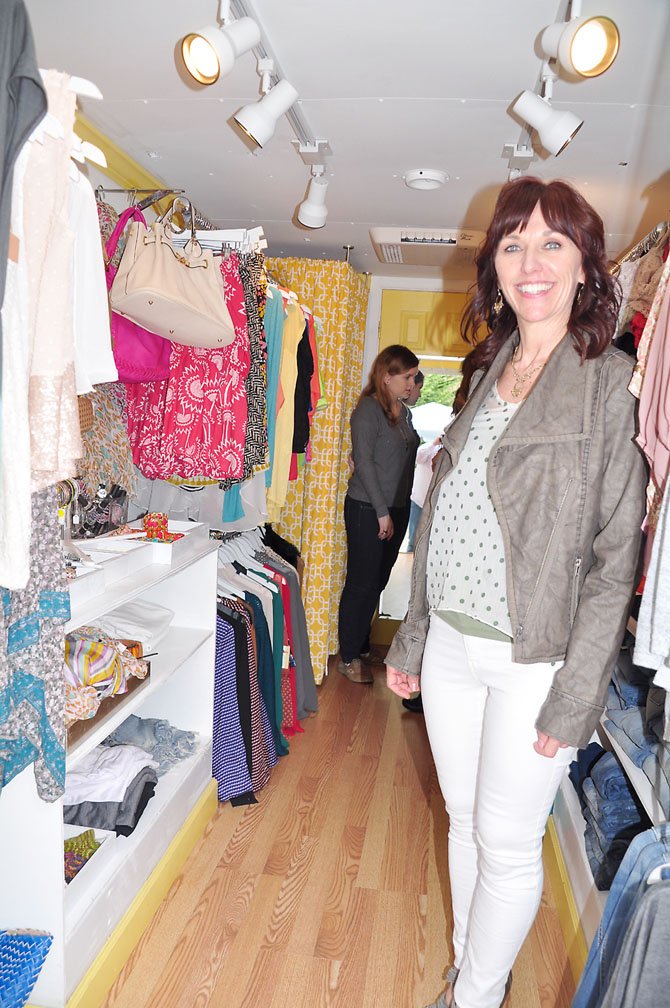 Janet Gonzalez with her mobile women's fashion boutique, the Little White Fashion Truck.
Stories this photo appears in:
Janet Gonzalez brings mobile boutique to Northern Virginia.
As the youngest of four girls, Janet Gonzalez got used to hand-me-down clothes at a young age. The child of two parents who lived through the Great Depression, she became interested in fashion very early, often riding her bike miles away to look at the latest trends on stores and magazines.