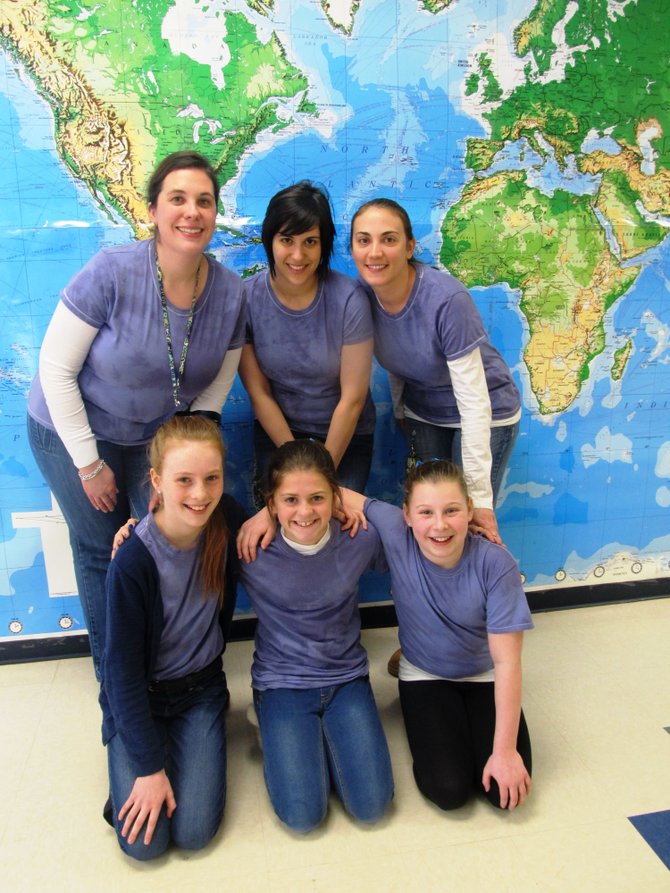 On April 2, Oakton Elementary School participated in "Light it up Blue Day," a national day of awareness and acceptance of people affected by autism. Jonelle Shipley, the school's speech-language pathologist, tie-dyed tees for the autism students, teachers and volunteers to wear. Top row, from left, Shipley; Enhanced Autism program teachers Anna Siller and Mary Lou Marcantuono; Bottom: Students Devin Martin, 12; Anna Kate Martin, 12, and Sarah Carmen, 11.

Stories this photo appears in:
Fairfax County Public Schools use latest techniques to teach autistic students. v
In many ways, the three best friends—Anna Kate Martin, Devin Martin and Sarah Carmen—are typical sixth-grade girls.