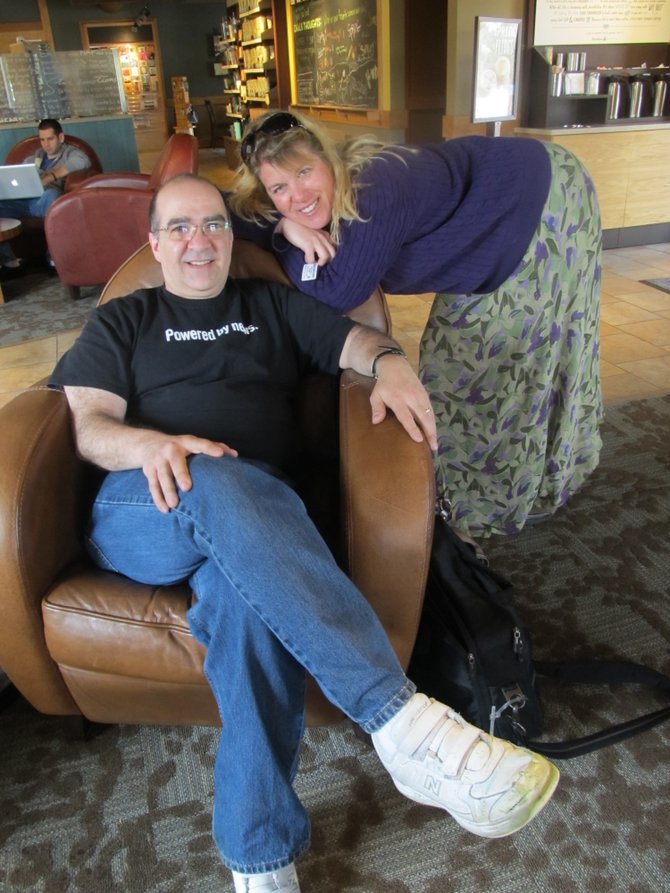 Drama teachers Bernie DeLeo (Thoreau Middle School and West Springfield High School) and Stacey Jones (Luther Jackson Middle School) have produced plays and school news spots for Autism Awareness Month.

Stories this photo appears in:
Fairfax County Public Schools use latest techniques to teach autistic students. v
In many ways, the three best friends—Anna Kate Martin, Devin Martin and Sarah Carmen—are typical sixth-grade girls.