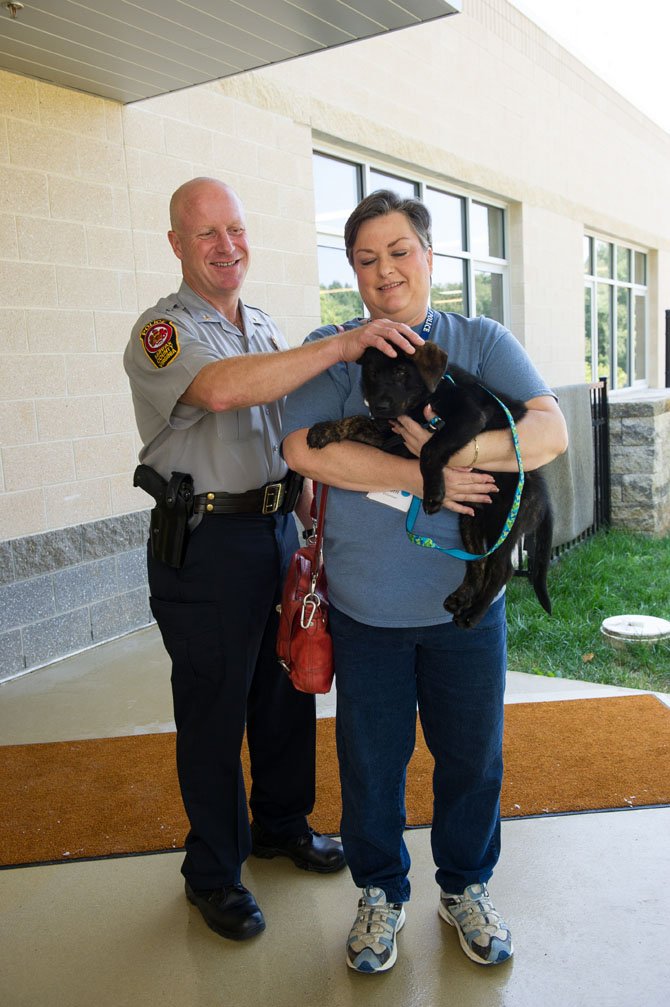 Fairfax County Chief of Police Edwin Roessler thanks Teri Baker, of Fairfax, for her long commitment to the Fairfax County Animal Shelter in celebration of her 50th foster puppy. Says Roessler of Baker's efforts, "Volunteers make the difference here at the shelter."
Stories this photo appears in:

What does the Fairfax County Animal Shelter do when it takes in an extremely young animal, one too young to adopt out? It finds a foster family willing to take on the responsibility of nurturing the sometimes days-old animal until it is old enough to be adopted permanently.