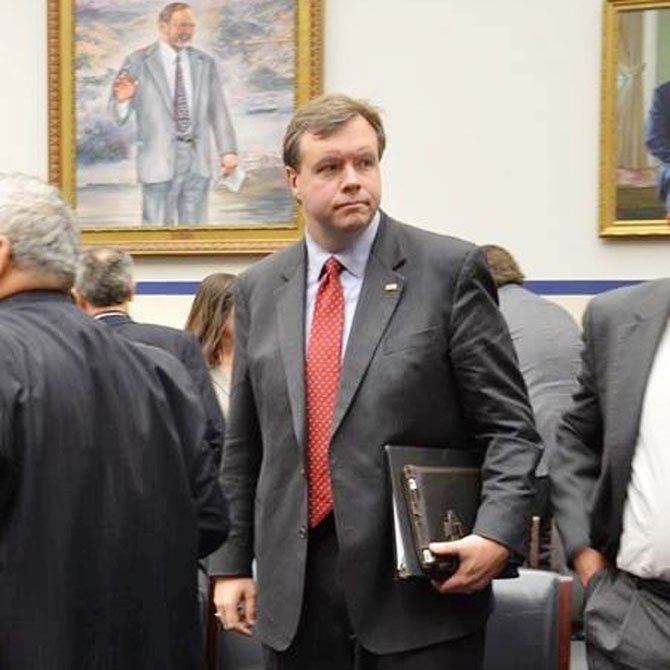 Brian Schoeneman, Secretary of the Fairfax County Election Board, at his "day job" as an attorney in Fairfax County.
Stories this photo appears in:
How Republican Brian Schoeneman earned wrath of his party by making sure every vote counted in county.
On the morning of Nov. 6, the day after the general election, it appeared that Republican Mark Obenshain had eked out a razor-thin victory over Democrat Mark Herring to become Virginia's next Attorney General. Like most hotly-contested political battles, the close race generated even closer scrutiny.