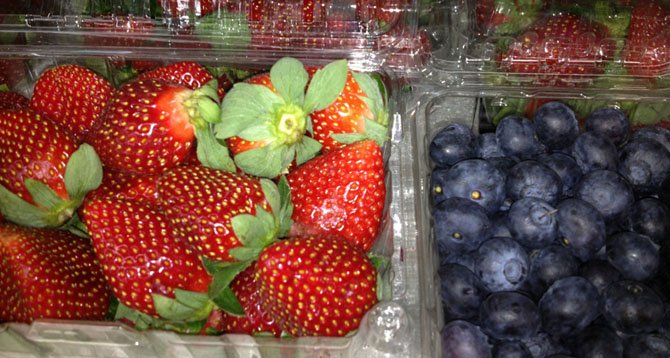 A study published last month in Journal of the American Heart Association showed that eating three or more servings of blueberries and strawberries per week may help women cut their risk of a heart attack by as much as one-third.
Stories this photo appears in:

Diet and fitness experts offer suggestions for maintaining a healthy heart.
When Mary Elizabeth O'Conner enters a supermarket, she is careful stay within the outer perimeters of the store. "Most grocery stores are designed so that the healthiest and non-processed food, like fresh vegetables and meat are kept on the outer edges," she said. She looks for heart-healthy foods like whole grains and fresh fruit.