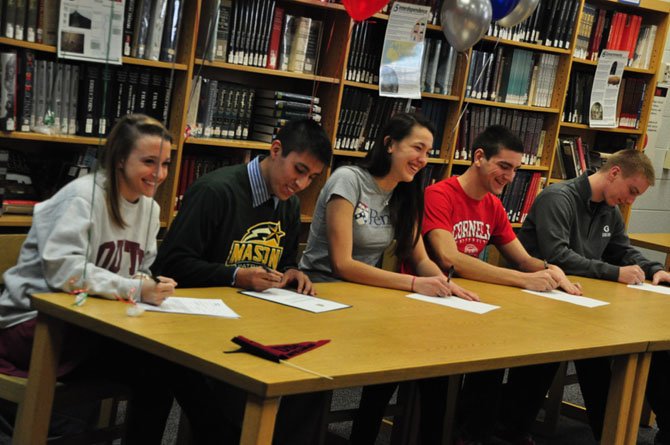 From left, McLean High School seniors Evelyn Robinson (soccer, University of South Carolina), David Galdo (soccer, George Mason University), Lexi Slotkoff (volleyball, University of Pennsylvania), Kris Hobbs (crew, Cornell University) and Robert Longwell (football, Georgetown University) sign their letters of intent to play college athletics next year.
Stories this photo appears in:

Six students sign to play college sports in the fall.
Six McLean High School senior athletes made their college decisions final Wednesday, Feb. 6, signing letters of intent for their schools of choice for next year. Soccer players Evelyn Robinson and David Galdo, along with football player Robert Longwell have been awarded scholarships to play next year, while Lexi Slotkoff and Kris Hobbs will play for Ivy League schools.