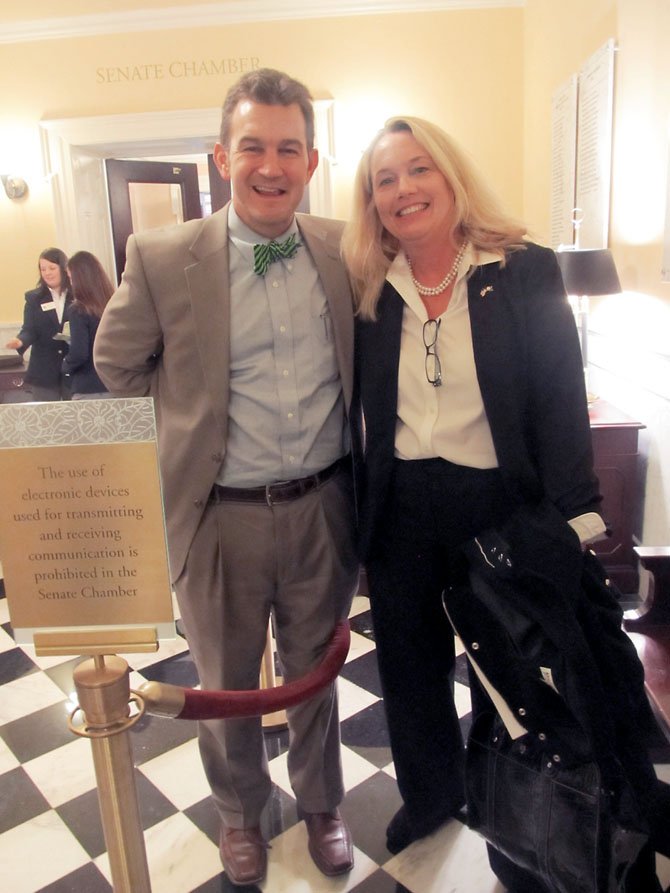 State Senator Chap Petersen (D-34) greets a constituent in the Virginia State Capitol Senate Gallery on Monday, Feb. 18.

Stories this photo appears in:

Local cyclists vow return in 2014.
Virginia may be for lovers, but bicyclists? Not so much. On Monday, the Virginia House of Delegates killed the last bicycle bill to come before the body in a vote of 55-42. The bill, SB1060, would have added bicycles to the list of vehicles that cannot be tailgated.