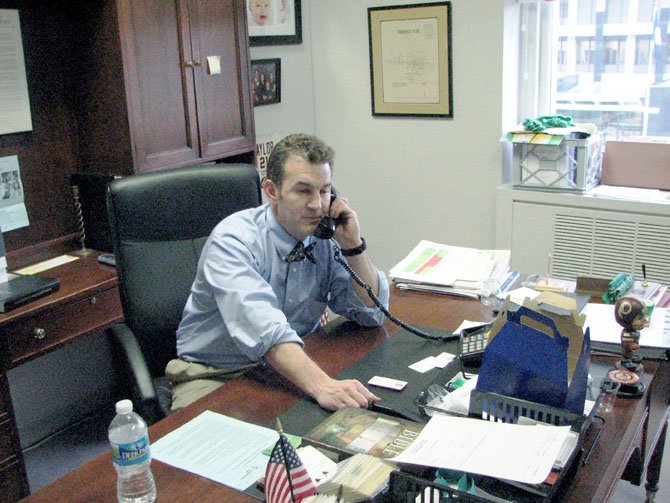 Virginia may be for lovers, but bicyclists? Not so much.
On Monday, the Virginia House of Delegates killed the last bicycle bill to come before the body in a vote of 55-42. The bill, SB1060, would have added bicycles to the list of vehicles that cannot be tailgated.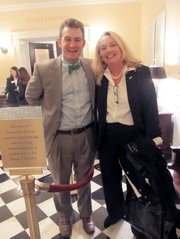 Other bills killed by the House include another version of the tailgating bill, and a bill that stated car doors should not be recklessly swung into traffic.
"All of these bills applied to and benefited all vehicles, not simply bicyclists. All are part of universal vehicular safety," said Michael Gilbert, co-founder of RideRichmond.
The Republican-controlled House had previously rejected an identical measure (HB1950) from Del. Alfonso Lopez (D-Arlington County.) Both bills would have added bicycles and other non-motorized vehicles to the list of those that can't be followed "more closely than is reasonable and prudent."
In addition to legally tailgating bicyclists, it is also permissible to open your car door into the path of an oncoming bicyclist.
Sen. Chap Petersen's (D-34) "anti-dooring" bill passed the Virginia Senate, and then a House transportation subcommittee. It looked like a win.
But it was essentially struck down when the House transportation committee voted 7-7 on the question of reporting it to the full House, since a tie vote equals a loss in the General Assembly. Virginia now remains one of only 10 states in America that do not prohibit "dooring."
"Cycling has become an increasingly popular way of getting around Northern Virginia, and providing for rider safety on our congested roads would not seem to be controversial. Cyclists also sought the law so that insurance companies could not reject their medical claims by saying that no fault had been assessed by police after a bike-vs.-car door accident," said Gilbert.
The down vote on SB1060 ends the 2013 session's bicycle safety package, advocated by Fairfax Advocates for Better Bicycling (FABB), the Virginia Bicycling Federation, Bike Virginia, RideRichmond, and other regional bicycling organizations.
"Making our roads safe for all users—drivers, pedestrians and cyclists is simply good public policy," said Champe Burnley, Northern Virginia president of the Virginia Bicycling Federation.
"As we transition to other forms of transportation over the coming years, it is critical that the laws protect all our road users and penalize those who cause injury or death to others. These bills would help make our roads safer for everyone. How someone would vote against them is beyond me," Burnley said Monday.
"We only have one year left before the 2015 World Road Cycling Championships. The vast majority of other states have these laws, and once again, Virginia is being left behind due to … backwards views on universal vehicular safety," said Gilbert.
In 2015, Virginia will be host of the UCI World Road Cycling Championships with an estimated viewership of 300 million. The United States has not hosted the event for 29 years, since 1986.
More than 450,000 spectators from around the world are anticipated in the Central Virginia region.