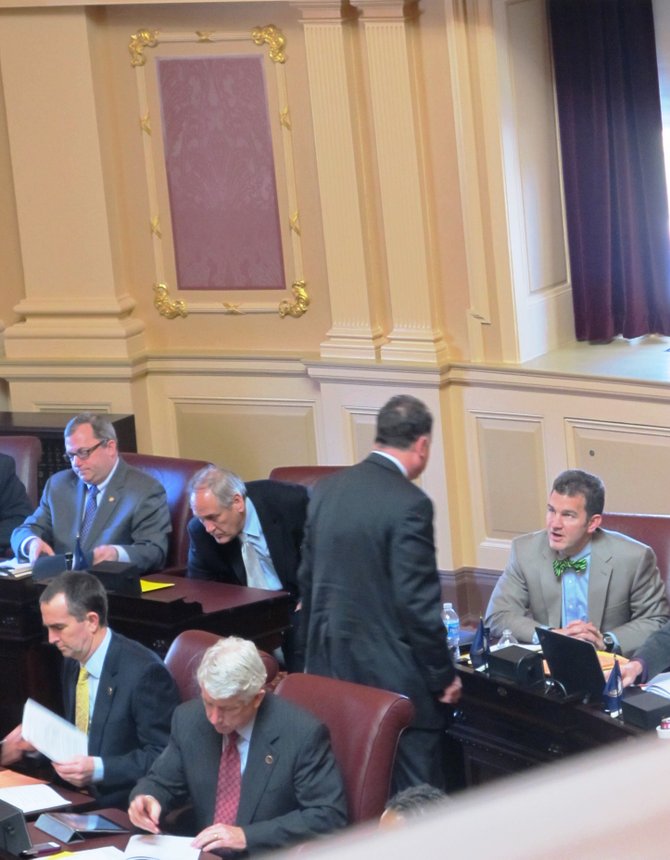 Sen. Chap Petersen confers on the Senate floor with a colleague in Richmond on Monday, Feb. 18. Sen. Dave Marsden (D-37) is sitting to Petersen's right.
Stories this photo appears in:
State Senator Chap Petersen wants you to curb your enthusiasm.
Politics makes strange bedfellows, and sometimes estranged ones as well. On Saturday, the last day of the Virginia General Assembly, state legislators struck a bipartisan 11th hour deal to pass a comprehensive transportation funding plan—the first long-term plan in 27 years.