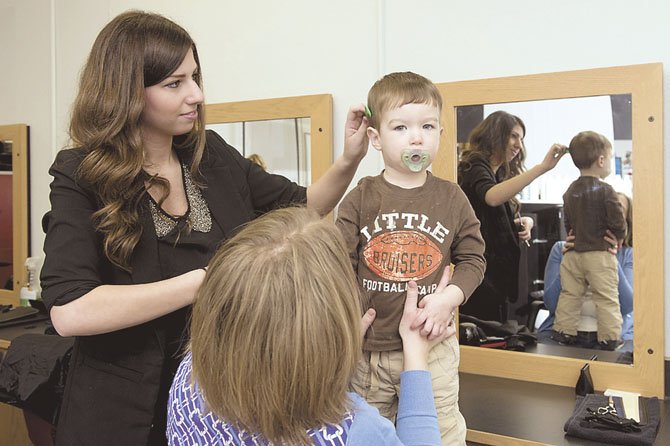 Nathan Robertson, held by his mother Alice, gets a cut from Chantilly Academy 2012 graduate Gulay Durukan. Says Alice Robertson of the program and the annual fundraisers, "I think they do great things here. It gives me great hope for the future." Durukan is a professional stylist at the Zoë Salon and Spa at Fair Oaks Mall. She was involved in previous Cut-A-Thons as a "washer" or "dryer," this is her first time as a "cutter."

Stories this photo appears in:
In an effort to raise money for Captial Caring, a regional palliative care provider, current and former students of the Chantilly Academy Cosmetology program held a Cut-A-Thon at Chantilly High School on Feb. 26.