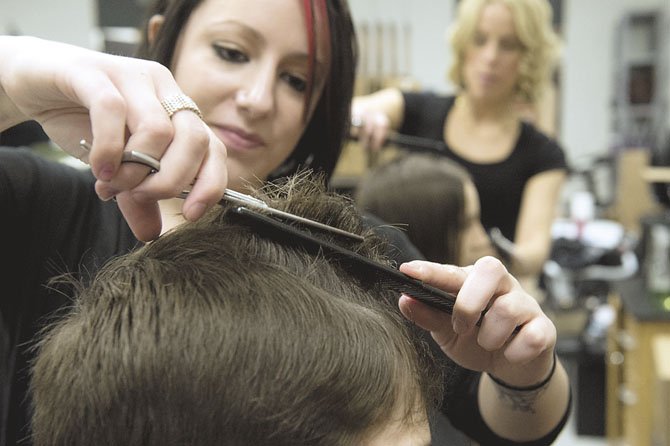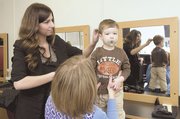 Centreville — In an effort to raise money for Captial Caring, a regional palliative care provider, current and former students of the Chantilly Academy Cosmetology program held a Cut-A-Thon at Chantilly High School on Feb. 26.
Former students of the program, now professional stylists, provided the cut, while current students washed and dried, all for a $20 donation. According to program director Wayne White, the fundraiser is a great way to both give students a sense of what it is like to work in a professional salon and also teaches them the importance and value of giving back to the community.
Jessica Ford, of Capital Caring, says the organization appreciates the students' efforts and that funds go directly back to the community in the form of direct services and a summer grief camp for children. "We have provided services for 35 years through the efforts of amazing groups like this who put on great events like this," said Ford.