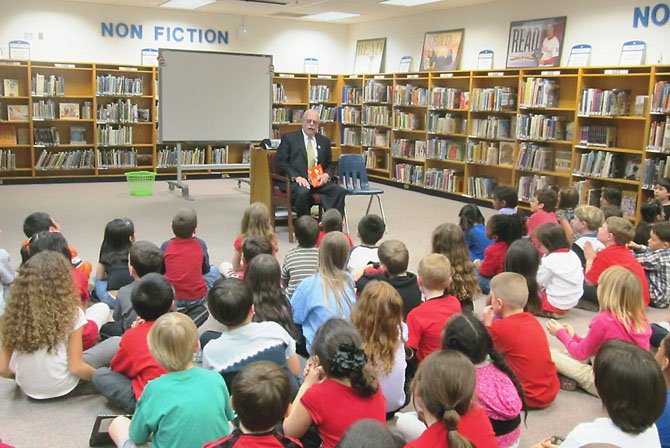 U.S. Rep. Gerry Connolly (D-11) entertained 75 Springfield second-graders during "Read Across America Day" last March to celebrate Dr. Seuss' birthday at Hunt Valley Elementary School. "He gets an A-plus-plus for being funny," said Madeline Cassidy, 8, who thought Connolly could be a "real" teacher—if that congressional job doesn't work out.

Stories this photo appears in:

Q&A with U.S. Rep. Gerry Connolly (D-11) on challenges and opportunities of 2013.
Q: What do you consider to be the number one issue affecting our community? A: Protecting and growing Northern Virginia's economy and our vibrant public-private partnership with the federal government remains my number one priority for Northern Virginia. As a member of the House Oversight and Government Reform Committee that oversees government contracting, federal workers, information technology, and other related areas, I continue to work in a bipartisan manner to maintain the balance between government functions performed by our dedicated federal workforce and those best served by the private sector.