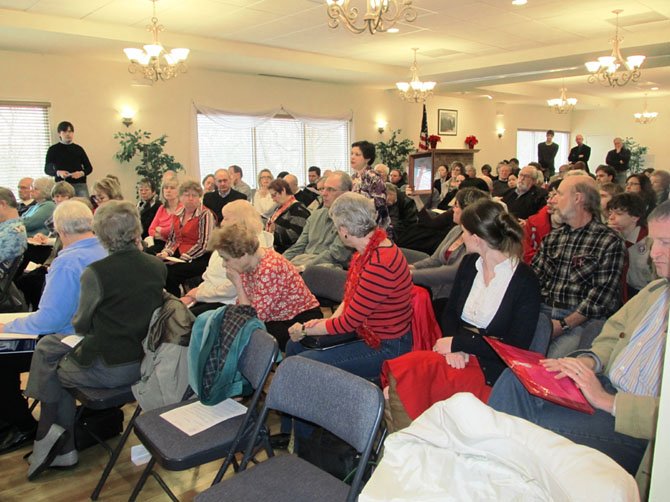 Vienna resident Lisa Arlt Escoto (standing), was one of nearly 200 residents to attend Saturday's town hall meeting hosted by Senator Chap Petersen (D-34) and Delegate Mark Keam (D-35).
Stories this photo appears in:

Transportation funding, education top agenda at town hall with Sen. Petersen, Del. Keam.
"The biggest example of 'tragic mismatch' since I wore madras slacks and white socks in 1980 to my first middle school dance." That's how Sen. Chap Petersen (D-34) described Republican Governor Robert McDonnell's transportation funding plan, which calls for an increase in the sales tax and eliminates the $17.5 cents per gallon gas tax.