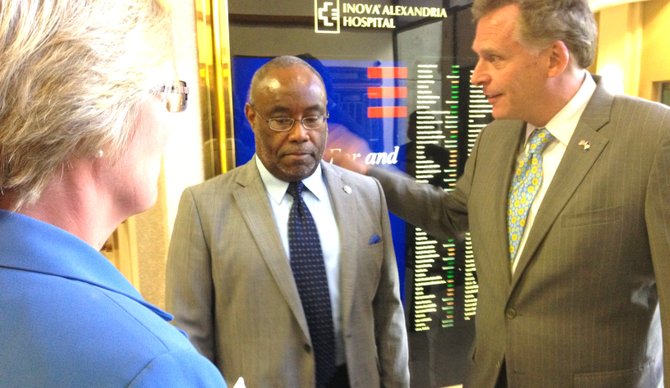 Inova Alexandria CEO Christine Candio, left, and Alexandria Mayor Bill Euille, center, welcome former Democratic National Committee Chairman Terry McAuliffe to Inova Alexandria Hospital.
Stories this photo appears in:

Affordable Care Act is a key point of distinction between candidates for governor.
Democratic candidate for governor Terry McAuliffe found himself in the emergency room this week, but it wasn't because of a medical crisis.