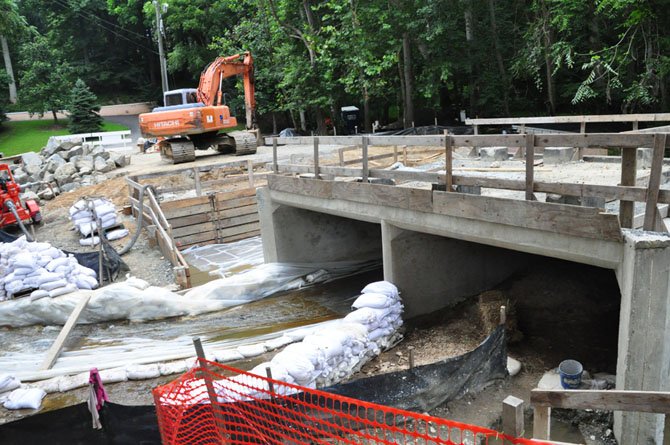 The replacement of the bridge at Beach Mill Road is almost halfway complete, and VDOT estimates it will be completed by late August.
Stories this photo appears in:

Beach Mill Road Bridge construction nearly halfway complete.
Replacement of the bridge on Beach Mill Road is one month into construction, and according to the Virginia Department of Transportation, it is proceeding according to schedule.