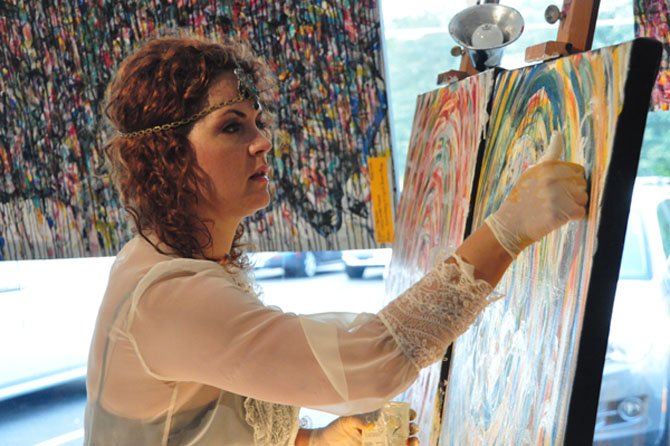 Color Wheel Gallery 65 hosts performance artist Christine Walters Thursday, July 18. Walters painted two pictures while a DJ played music and an audience watched.
Stories this photo appears in:

Artist Christine Walters paints two pictures to music during live art event.
A steady thump of electronic drums could be heard at the Langley Shopping Center Thursday, July 18. The sounds were aimed to draw people into the Color Wheel Gallery 65 to get a glimpse of live art being created.