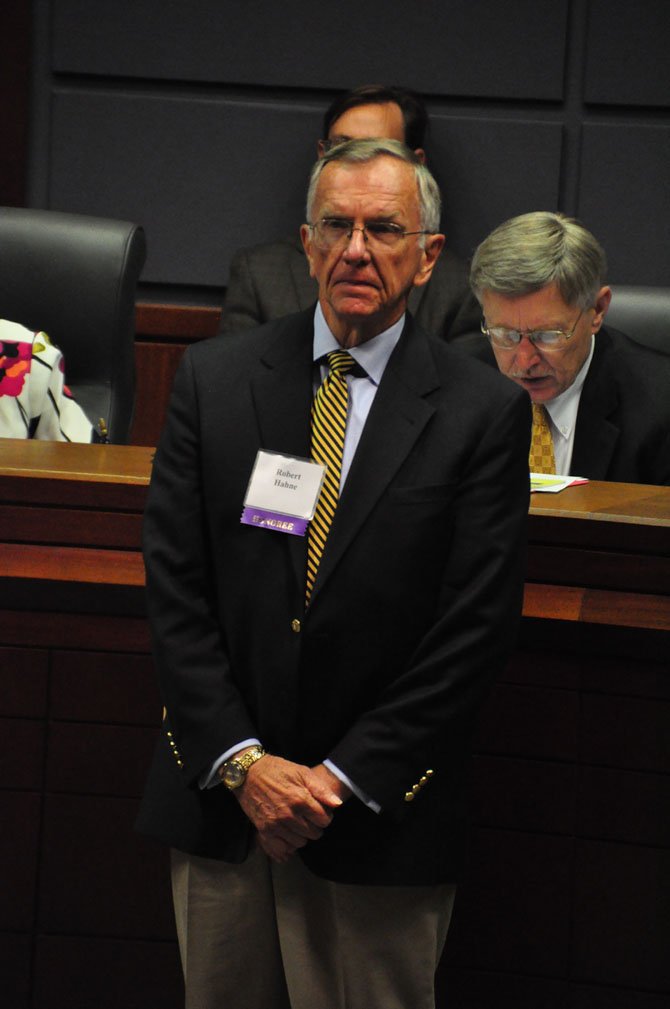 McLean resident Bob Hahne is awarded Lord Fairfax for the Dranesville District Tuesday, June 4. Wendy Gradison of Psychiatric Rehabilitation Services was also recognized by Foust, but was unable to attend the ceremony.
Stories this photo appears in:
Bob Hahne, Wendy Gradison honored by supervisors.
Supervisor John Foust (D-Dranesville) named two McLean residents, Robert Hahne and Wendy Gradison, 2013 Lord and Lady Fairfax for his district. The annual recognition highlights local residents for their community service.