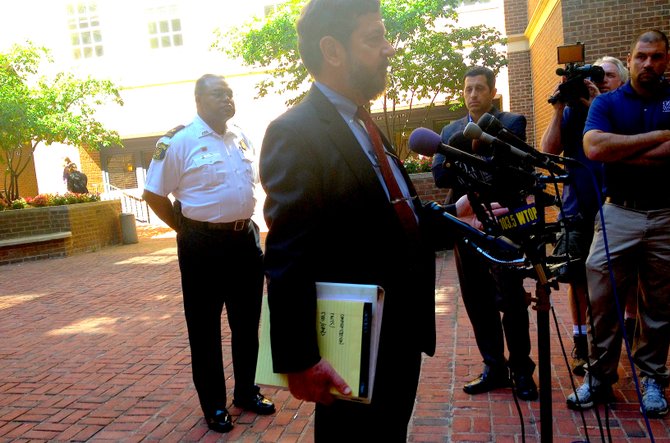 Police Chief Earl Cook and Commonwealth's Attorney Randy Sengel appear at a press conference shorty after chargers are filed against Craig Patterson.

Stories this photo appears in:

Arlington Sheriff's deputy charged with murdering 22-year-old Alexandria man.
Just a few hours after Alexandria police charged an Arlington Sheriff's deputy with murdering Julian Dawkins, hundreds of friends and relatives packed Antioch Baptist Church on Queen Street for an emotional funeral.