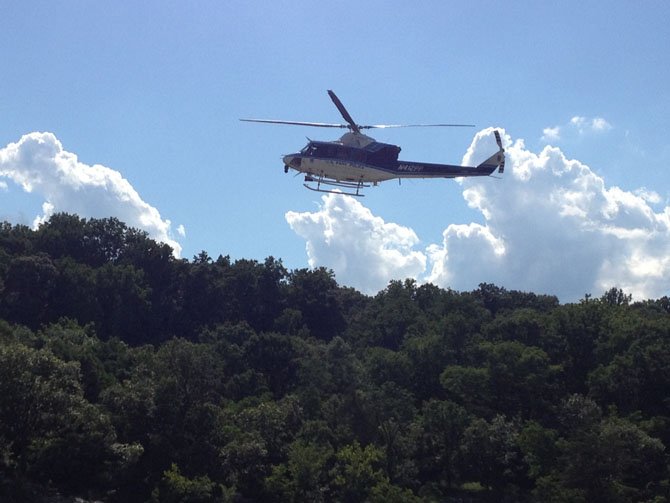 A helicopter flies low through Potomac River gorge searching for a swimmer who didn't make it back to shore.
Stories this photo appears in:

In less than one week, two people have drowned in the Potomac River. On Saturday, a 21-year-old drowned near Bear Island. Three of his friends attempted to save him, but were unsuccessful.