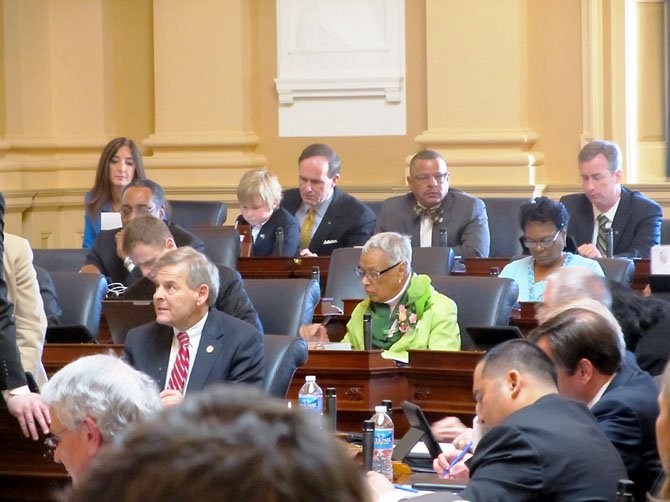 Del. Filler-Corn monitors the votes for various bills on the house floor in the capitol on Feb. 18, during the last week of the Virginia General Assembly's short session.

Stories this photo appears in:

Q&A with Delegate Eileen Filler-Corn (D-41).
Transportation funding was one of the big stories to come out of Richmond during the 45-day "short session," but it wasn't the only one. Unlike Congressional gridlock, where lobbyists, special-interest groups and political aspirations converge to slow down legislation, the pace in Virginia's capitol is fast and furious. Legislation gets passed in the blink of an eye. It's a pace Delegate Eileen Filler-Corn, the second-term Democrat representing nearly 90,000 residents in Burke, Fairfax and West Springfield, knows well.