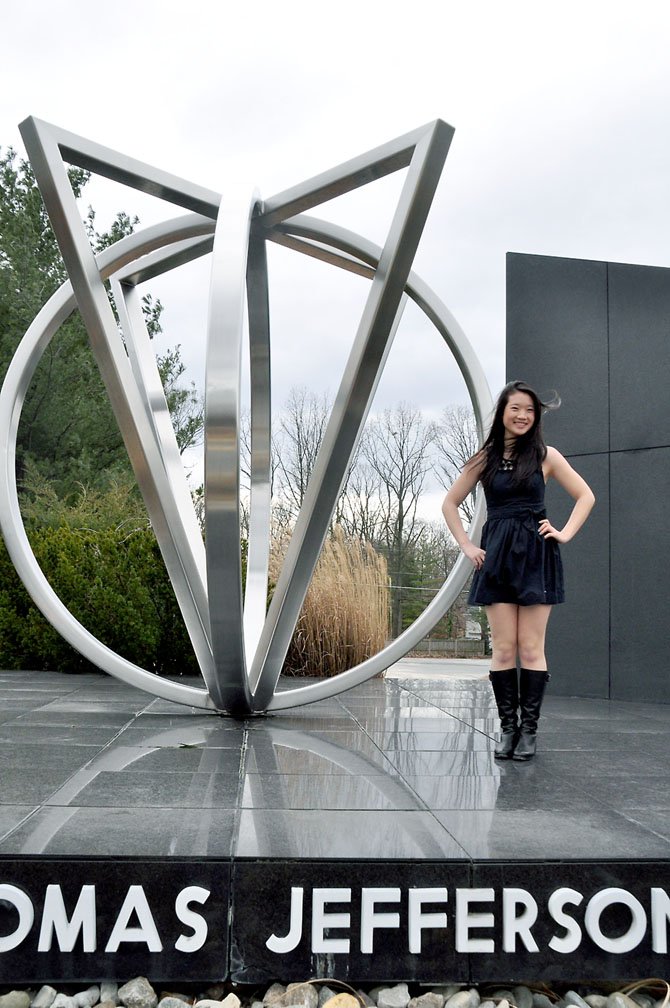 Thomas Jefferson High School for Science and Technology senior Katherine Ho of McLean received a scholarship for being one of the state's top performers in AP exams by the Siemens Foundation.
Stories this photo appears in:

Thomas Jefferson senior Katherine Ho of McLean awarded scholarship from Siemens Foundation.
For many students, AP classes are a chore, something taken to help college standings or boost GPA and the AP Exams are dreaded all year long. For Katherine Ho of McLean, challenges and problem solving have been part of her life for a long time.