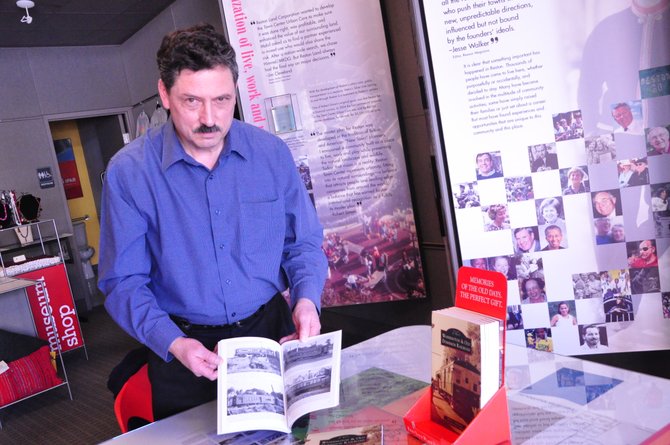 Author David Guillaudeu has released a book detailing the history of the W & OD Railroad, which runs through Reston.
Stories this photo appears in:

David Guillaudeu's new book focuses on W & OD Railroad.
For a majority of the 1900s the Washington and Old Dominion Railroad provided transportation from the city of Washington, D.C., out to Loudoun County. Though it carried people, mail and other supplies along its route, the railroad faced difficulties throughout its history, eventually closing in August 1968.