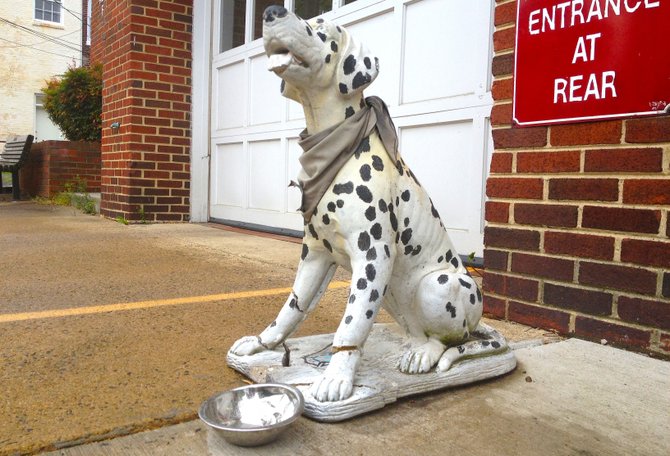 This antique Dalmatian statue on Cameron Street survived. The one on Prince Street was not so lucky.
Stories this photo appears in:

Two separate statues damaged on opposite sides of Old Town in late-night crime.
Ever since they were donated to the two Old Town fire stations a few weeks ago, the antique Dalmatian statues have stood as silent witnesses to the life of Alexandria's firefighters.