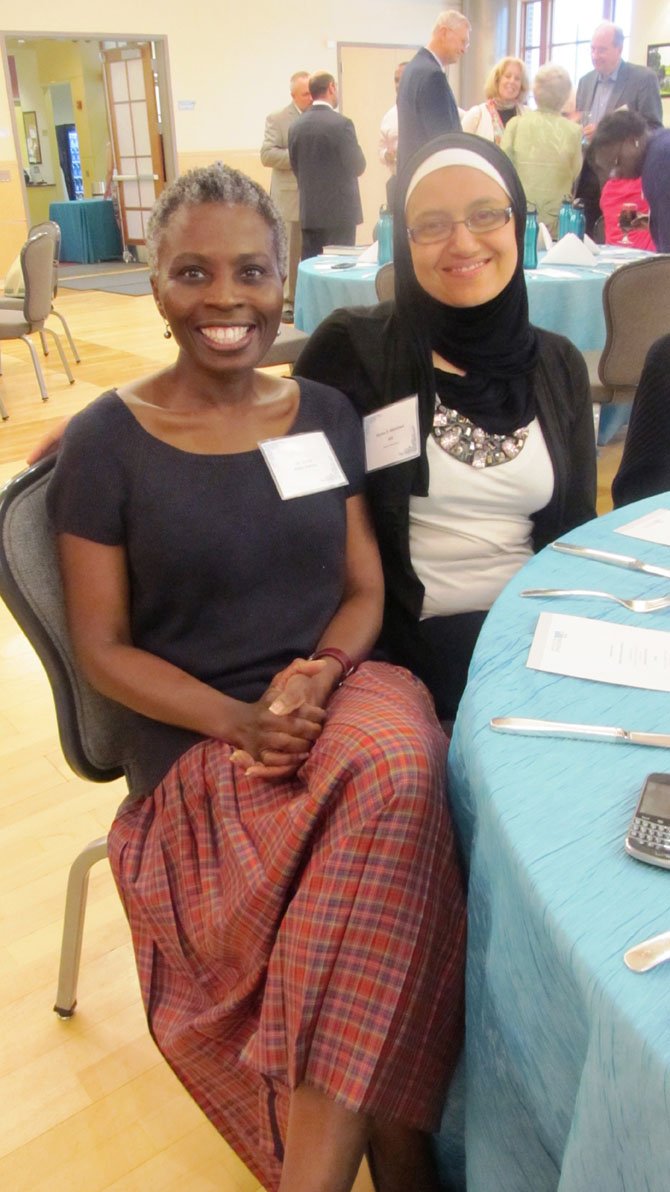 Dr. Gloria Addo Ayensu, director of the Fairfax County Health Department, and Dr. Marwa El-Menshawi attended the celebration.
Stories this photo appears in:

Molina Healthcare honors local residents for making a difference in the community.
In the 1980s, Vienna resident John Horejsi and a "ragtag" group of social justice pioneers learned that Virginia was charging sales tax on food stamps. They discovered the sales tax boosted the state's coffers by $9.5 million every year, money that they believed belonged to poor families for food or other necessary items.